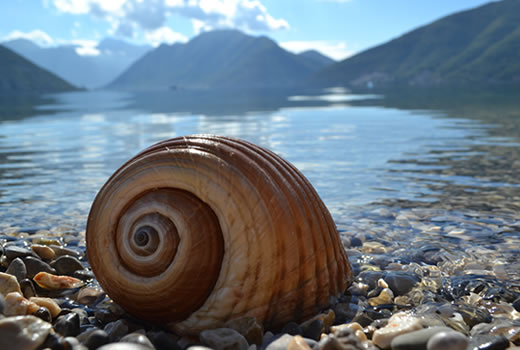 Moreover, it is one of the best places to base your stay if you plan to explore this region, due to its proximity to the pearls the bay, the cities Kotor and Herceg Novi (well-known for many cultural and historical monuments, and a large number of restaurants, cafes, discos and clubs for an unforgettable nightlife), town Risan, the former capital of the Illyrian state (3km away), and the ancient maritime town of Perast (6km away).
ABOUT
The Bay of Kotor known as "the most scenic part of Montenegro", which resembles the spectacular Norwegian Fjords, because of its dramatic peaks rising from the sea and fishing villages that have remained the same for centuries.
One of these is a tiny fishing village Strp, the place where Stella del Mare apartments are located. Sitting in the very heart of the bay and protected by lush mountains, soaked in the sunshine and surrounded by sparkling blue water, it is a particularly charming place to visit.
With a relaxed maritime atmosphere, along with picturesque and tranquil surroundings, and idyllic view of the old town of Perast and its islets St. George and Our Lady of the Rocks, it will attract everyone looking to escape the crowds.

Highlights:
Roman mosaics in Risan depicting Hypnos the Greek god of sleep
Location Lipci featuring  a cave with prehistoric drawings
Sopot – a waterfall looking really impressive in the rainy season
Village Morinj with a picturesque mill built on a fast mountain stream
To add variety to your stay and make the most of your time, set out on a tailor-made boat tour organized by your hosts, and visit the above spots, as well as the other unique attractions such as: Perast islets, Mamula – the uninhabited islet at the entrance to the bay; the most attractive beaches Rose, Zanjice, and Plavi Horizonti (Blue Horizons); unmissable Plava Spilja (Blue Cave), Ostrvo Cvijeca (the Island of Flowers), etc. Furthermore, there are tailor-made trips to various must-see destinations through Montenegro. Ultimately, adventure lovers and enthusiasts may enjoy fishing, or take a guided scuba diving tour. Strp is an underwater archaeological site with the findings from the 4th to the 7th century.
Whether you opt for action or total relaxation, Stella del Mare gives you easy access to all of this. Whatever you are looking for from your holiday, our knowledgeable team will be always on hand to assist you. Stella del Mare apartments are located in a spacious waterfront house. Each apartment has a relaxing sitting room, satellite TV, free wireless Internet, a fully equipped kitchenette and a dining room, bathroom with shower, parking with video surveillance and room service.
You could admire a unique view of the bay and the emerald sea water. When the water is still it gives a wonderful reflection of the mountains and Perast isles, bringing a fairy tale look to the scenery, an ideal setting for taking photos. There is a private beach with a shade of a large ancient Mulberry tree, fully equipped with umbrellas and sun beds. The apartments can easily be accessible by three nearby airports: Airport Tivat (27 km away), Airport Podgorica (100  km away), Airport Dubrovnik, ( 50 km away), and also from the Port of Bar (90  km away).